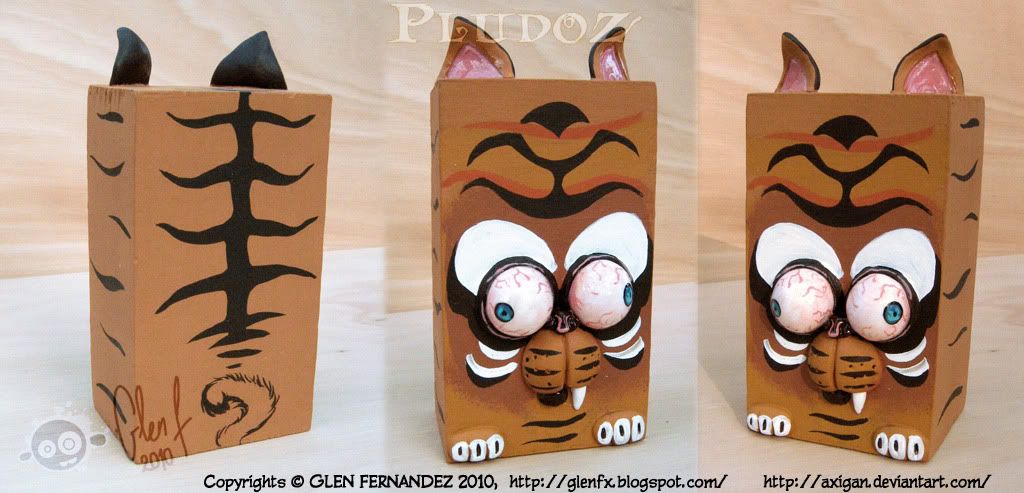 Esta es una escultura hecha a mano como prototipo de tigre para una serie de figuras llamada "PLUDOZ".
(arcilla polimérica sobre madera, pintadas y caja hechas a mano individualmente)
Pieza única, solo existe 1.
-----------------ENGLISH---------------
This is the prototype of a tiger figure for a personal series of hand made sculptures called "PLUDOZ" (the english equivalent of "FURRYZ")
(Made in polymer clay on wood and hand painted with hand made box)
This is a unique version, only one exist.